A Top Notch Digital Marketing Agency in Nigeria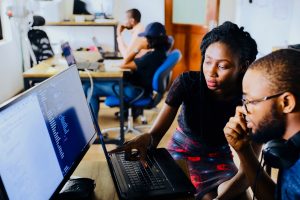 Brandlife Digital is a world class digital marketing agency in Nigeria, we work with brands and organizations to provide innovative digital solutions to help scale their businesses and provide them a competitive online presence in today's digital world.
Located in Lagos Nigeria, we work with clients across Africa, delivering digital strategies that transforms the way they do business online, thereby improving their experiences and generating a good ROI.
Driven by a multi-talented team with several years' work experience in the different digital marketing areas, Brandlife Digital leverages on these unique skill sets and broad experience to design, develop and implement digital marketing projects to help clients grow their brands & businesses.
Our expertise as a Digital marketing company in Lagos has made us the agency of choice for top brands, with marketing expertise sought by companies across different industries.
Offered services include paid online ads, social media marketing, search engine optimization, influencer marketing, outdoor advertising, copy writing, and media buying.
At Brandlife Digital, we abide by excellence and this has ensured that all our service delivery is 100%. Beginning from the digital strategy and planning right through to execution and reporting, we have got your back and we are consistently working to deliver extensive return on your investment.
Looking to grow your brands and compete favorably in today's digital world?